The New York Hardcore Chronicles vol. #1 (1980 – 1989)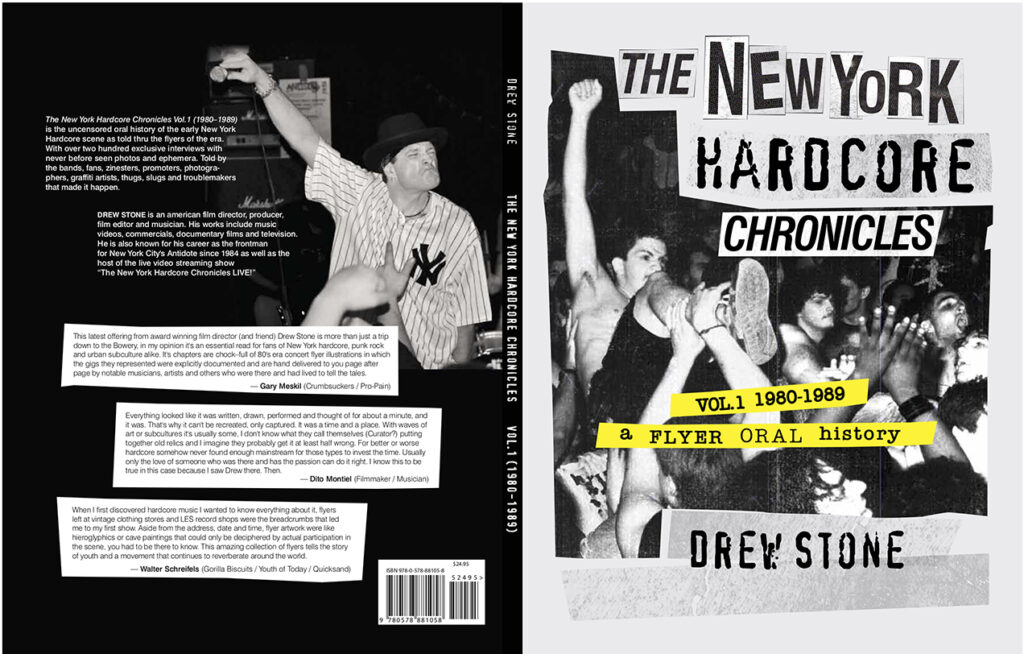 SECOND PRINTING 
The New York Hardcore Chronicles vol. #1 (1980 – 1989) 
is the uncensored oral history of the early New York Hardcore scene as told thru the flyers of the era. With over two hundred exclusive interviews with never before seen photos and ephemera. Told by the bands, fans, zinesters, promoters, photographers, graffiti artists, thugs, slugs and troublemakers that made it happen.
Limited Edition, each book is numbered and signed by the author.
*Please select the proper check out button. Refunds will be given if the incorrect button was selected. 
---
INTERNATIONAL ORDERS: $24.95 / Shipping $24.00